When you're invited to a beach wedding, it most likely isn't going to be all out black tie. There are a few things you should avoid when you're going to a wedding ceremony held on the beach and there are a lot of things that work better for this type of wedding. If the bride and groom chose their wedding venue from beach wedding packages, read on and learn how to dress for a beach wedding.
The first thing you'll want to do is pick your shoes very carefully. Thin heels are completely out and heels are best avoided altogether unless they're wedges. Any type of different heel will sink into the sand and become a hassle to walk in. Try to wear open toed shoes as well. You might think wearing closed shoes is better to avoid getting sand in your shoes, but sand is getting in your shoes regardless. With open shoes, the sand has a way to leave easily, not get trapped by your toes. The beach is usually windy, so keep this in mind when doing your hair and picking your dress.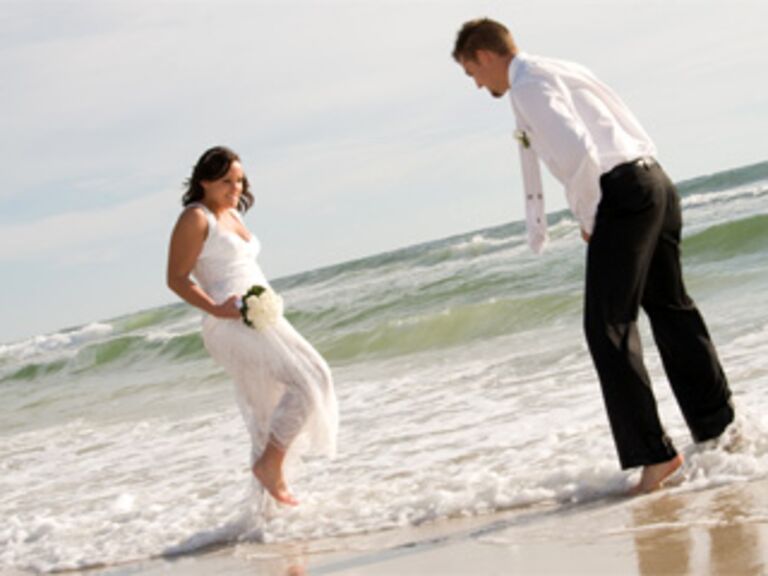 An updo that won't blow into your face constantly is the best to avoid getting annoyed. If you're feeling up to having your hair blow everywhere, you can still rock other styles though, just go touch it up in the bathroom at reception. As for dresses, avoid short and loose dresses since they will be blowing up a lot. If you're wearing a short dress, pick a tighter one that won't be blown up by the wind. A pretty look would also be a long and loose maxi dress. This will flutter in the wind, but won't easily blow up and show your underwear to the world.